This user has been awarded the "Notable Image Contributions Medal" for his work on this wiki's images.
---
| | |
| --- | --- |
| | This user is a rollback on the Patapon Wiki. |
---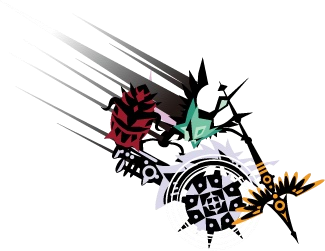 Hiya! If you somehow didn't read my name by looking up or before you clicked on it, my name is Gat235.
I used to play a ton of Patapon, and I still do, but less playing and more researching/collecting info for the Wiki. You might have seen me online a while back known as Xandis.
Other Online Games I Play/Played
Online
Offline
Metroid Series
Sonic Series
Super Smash Bros. (As R.O.B. or Mario)
Pokemon Series (Leaf Green, Pearl, X)
Xenoblade Chronicles
Bravely Default
And a bunch of other games I forgot.
Wiki Stuff
Wikia Achievments
Uploaded all images of Patapon 2:
Uploaded all images of Patapon 3:
Obtained the "Notable Image Contributions Medal!" (Thanks Smilular!)
Reached the Leaderboards!
Became a Rollback, an Admin, and a Bureaucrat! (All thanks to Rah Gashapon and Mazanaka!)
Randomly obtained the 36,000th edit on the Wiki!
Made a new background for the Wiki! (Temporary, was reverted cause orange is cooler)
Pages Created
Templates Created
Patapon Stuff
PSN: PataponGuy3
Patapon 3 Name: Xandis
Main Patapon: Charibasa
Hours Played (Patapon 3): 1900+
Highest Uberhero Level: 40; Tondenga, Jamsch, Bowmunk, Oohoroc
Favorite Weapons
1. Critical Spear
2. Fire Lance
3. Palkyria's Flight
4. Stagger Axe
5. Great Mighty Scythe
Favorite Armor
1. Chariot of Light
2. Alldemonium Shield
3. Bunny Hood
4. Samurai Helm
5. Ice Shield
Achievments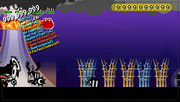 Scored a 9,999,999,999 Summon! (Inspired by Mazanaka!)
Got Cioking to LV☆ (Lv 100) in Patapon 2.
Got a [Sl] Item (Fire Lance).
Reach 1000 Hours of Patapon 3!
---
Community content is available under
CC-BY-SA
unless otherwise noted.