Welcome, TheMightyUltima9999Z!
Edit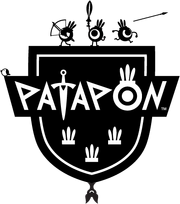 Hello, and welcome to Patapedia. Thanks for your edit to the File:Unused Dekamen.png page! Also, you can click to see the benefits of having an account.
As part of the Patapedia community, you are welcome and encouraged to be bold! You can edit and improve nearly every page in the wiki. For your convenience, here are some useful links to help you get started:
Community Portal - the place for you to see what needs to be done, ask questions, and request articles.
Forum - the place where you can request for help or discuss things about Patapedia.
Sandbox - the place to test edits before publicizing them elsewhere.
Creating a userpage for yourself is generally a good idea. You can find your userpage here. On your userpage, you can write a short bio of yourself, list some of your interests, etc. Your talk page is the place where other users can contact you.
Please leave a message on my talk page if I can help with anything!
Enjoy your stay! Congratulations on becoming a Patapedian.
Community content is available under
CC-BY-SA
unless otherwise noted.